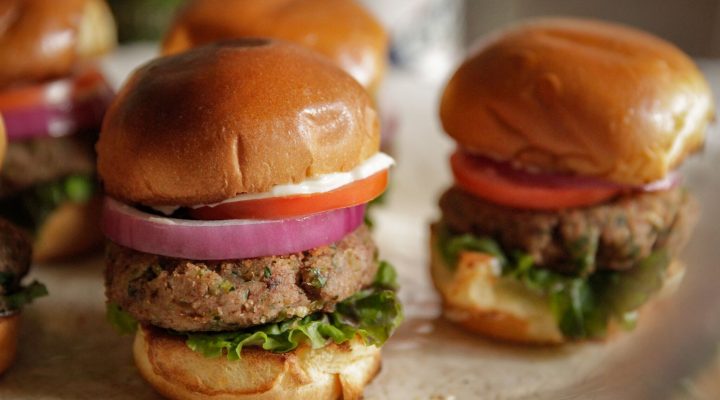 Red Beans & Rice Sliders
Directions:
Heat the vegetable oil in a frying pan over medium heat. Caramelize the onion, bell pepper, celery and garlic in the vegetable oil.
Place the cooked rice and cooked red beans in the food processor; pulse until smooth and transfer to large bowl.
Fold the caramelized vegetables, bread crumbs, green onion and parsley into the rice and bean mixture. Season with salt and black pepper.
Shape the bean mixture into small slider-size patties.
Preheat a large, nonstick skillet over medium heat. Add patties to skillet.
Cook for 6 to 8 minutes or until heated through and browned, turning patties once.
Serve sliders on rolls, dressed with desired toppings.