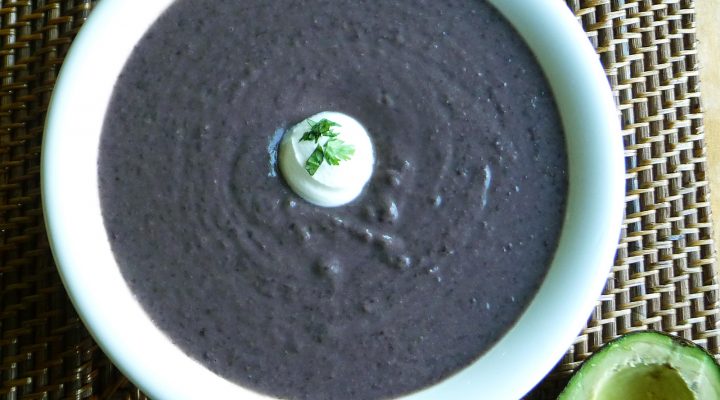 Richard's Radical Black Bean Soup
Directions:
Rinse and sort beans. (Optional: Soak beans using your preferred method.)
Transfer beans to a stockpot and cover with water. Add onion, celery, cloves and seasoning meat.
Cook over low heat for 2 hours, or until beans are very tender, adding hot water as needed.
Working in batches, carefully puree beans in a blender or food processor, adding pureed beans back to stockpot.
Add Worcestershire sauce, sherry, lemon juice, salt and pepper.
Reheat, thinning with additional water if necessary.
Serve with thin slices of lemon and egg.