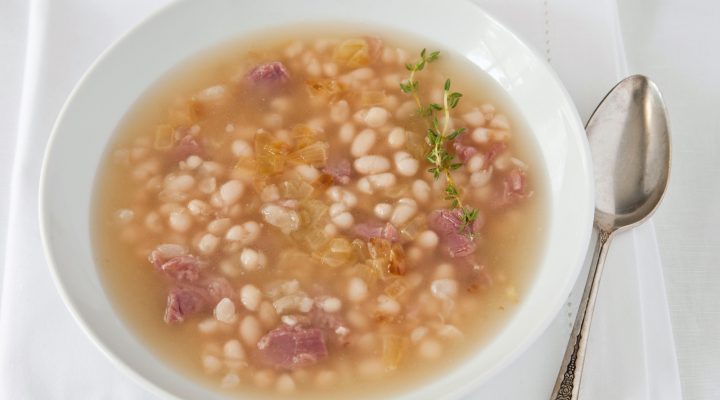 Senate Bean Soup
Directions:
Rinse and sort beans. (Optional: Soak beans using your preferred method.)
Place beans in a large pot with hot water.
Add ham hock to pot. Cover and simmer approximately three hours, stirring occasionally.
Remove ham hock, and set aside to cool. Dice meat and return to soup.
In a skillet, sauté onion in butter. Add cooked onions to pot.
Bring soup to a boil, and season with salt and pepper.
This recipe is adapted from the Famous Senate Restaurant Bean Soup.