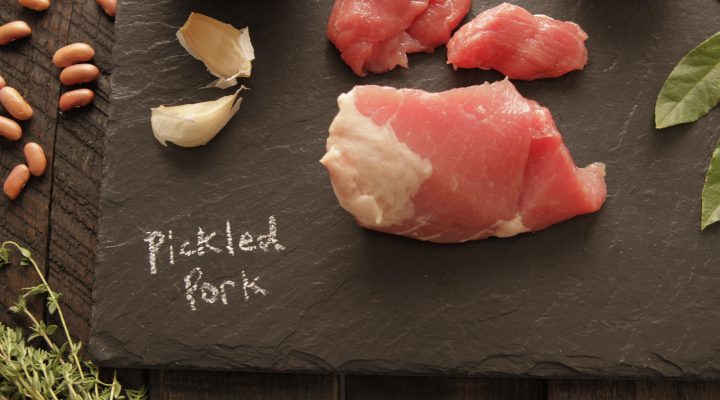 Seven Day Pickled Pork
Directions:
Trim pork roast of excess skin and fat. Cut roast in half along the bone; remove bone and reserve it for other uses.
Cut pork into 2-inch pieces; score a 1/4-inch slice into the surface of each piece.
In a large bowl, whisk together brown sugar, salt and red pepper. Dip each piece into the brown sugar mixture; rub seasoning well into meat and shake off any excess.
Divide pork chunks into 2 large zip-top freezer bags; let stand at room temperature 2 hours.
Combine remaining brown sugar mixture, apple cider vinegar, water, onion, garlic, mustard seed, bay leaves and peppercorns in a large saucepot (not aluminum) over medium-high heat; bring to a boil. Simmer 5 minutes. Remove from heat and let cool to the touch.
Divide cooled brine evenly into each zip-top bag, squeeze to remove air and seal. Refrigerate at least 1 week, turning each bag once daily.
Remove pork from brine; freeze or use within two weeks.