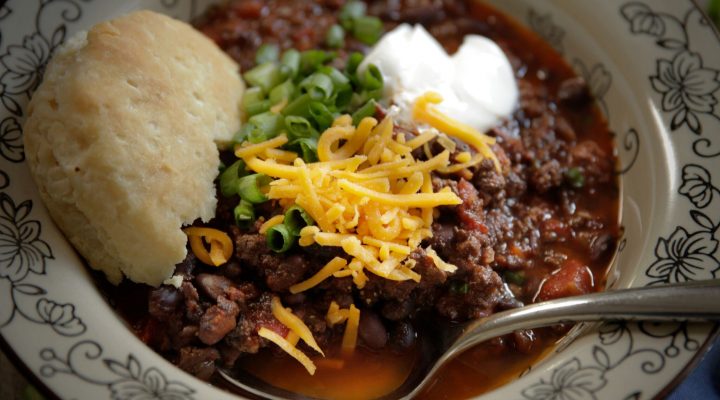 Slow Cooker Beef & Black Bean Chili
Directions:
Sauté the ground beef or turkey in a very large Dutch oven over medium-high heat until the meat is browned, stirring to break it up as it cooks.
Drain meat.
To a large slow cooker, add the meat, onion, Poblano peppers, jalapeño pepper, chipotle chile powder, cumin, garlic, green chilies, diced tomatoes, crushed tomatoes, black beans, and beef broth. Stir to combine.
Cover and cook on low heat for 6 to 8 hours, or until the beans are tender.
Season with salt to taste. Serve with assorted toppings.
Note: On a scale of 1-5, the spice level of this chili is a 3. If you prefer less heat, reduce the amount of Poblano chilies and jalapeño pepper used.