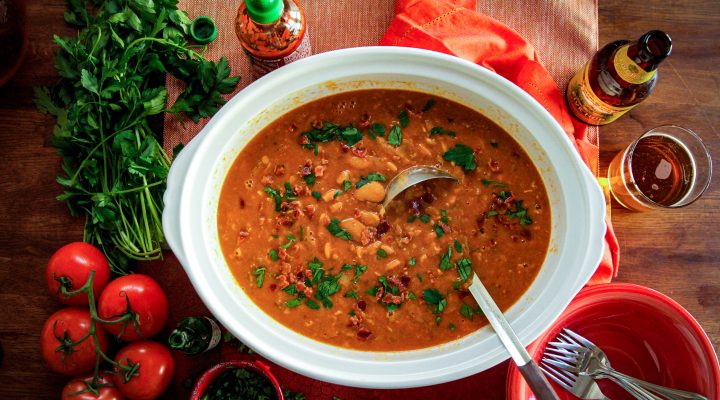 Slow Cooker Lima Beans and Ham
Directions:
Rinse and sort beans. (Optional: Soak beans using your preferred method.)
Put all ingredients in slow cooker and stir well. Beans should be fully covered by liquid; add more water if necessary.
Cover and cook on low for 8-10 hours (or on high for 4-6 hours). 
Add salt and pepper to taste and serve.