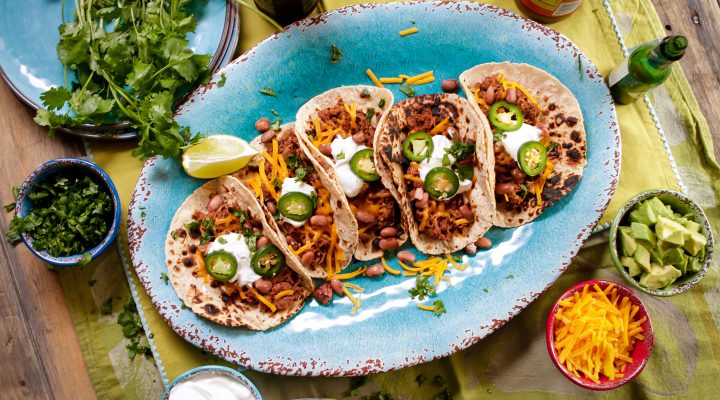 Slow Cooker Shredded Pork & Pinto Tacos
Directions:
Rinse and sort beans.
Place pork shoulder in a slow cooker. Add pinto beans, beer or chicken broth, tomatoes, garlic, jalapeños, onion, chili powder, cumin, cayenne, taco seasoning, salt and 1 1/2 cups water.
Cook on low heat for 6-8 hours or high heat for 4-6 hours.
Remove lid at end of cooking time and shred pork using two forks directly in the slow cooker. If there's too much liquid, continue to cook with cover off for a little while. If it's too dry, add more water.
Warm tortillas by wrapping several in aluminum foil and heating in a 350° oven for 15-20 minutes. Or warm individual tortillas over a gas burner, using tongs to flip and heat each side.
Add pork and bean mixture to warmed tortillas and add toppings as desired. Serve immediately.
Recipe adapted from Pinch of Yum.