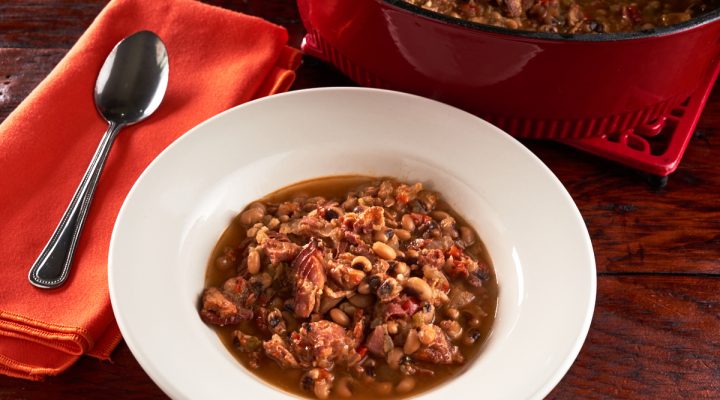 Slow Cooker Spicy Blackeye Peas
Directions:
Rinse and sort peas.
Pour water into a slow cooker, add bouillon cube, and stir to dissolve.
Add blackeye peas, onion, celery, garlic, bell pepper, jalapeno pepper, ham, bacon, cayenne pepper and cumin; stir to combine. 
Cook on low for 6 to 8 hours, or until peas are tender. Add salt and pepper to taste.