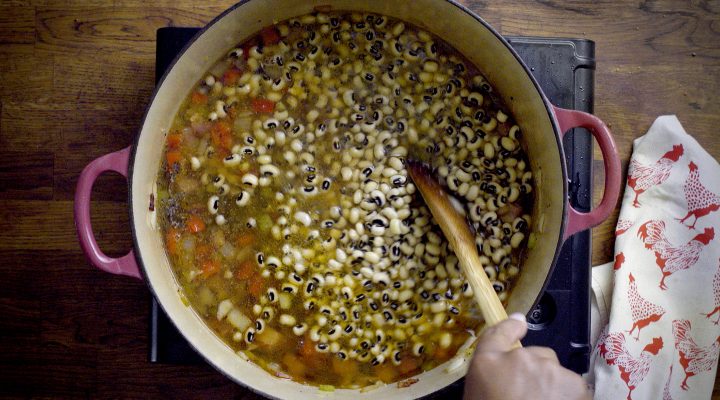 Southern Blackeye Peas
Directions:
Rinse and sort blackeyed peas.
Heat olive oil in a large Dutch oven over medium high heat. Add ham and bacon.
Cook stirring occasionally until browned, about 10 minutes.
Add onion, bell pepper and celery, sauté for 3 minutes, or until onions are slightly translucent.
Add garlic and cook 1 minute more.
Add blackeye peas, stock, water, pepper, and cayenne, and bring to a boil.
Reduce heat, cover, and simmer until peas are tender, about 75 minutes.
Serve with Easy Pan Fried Pork Chops and Southern Collard Greens.