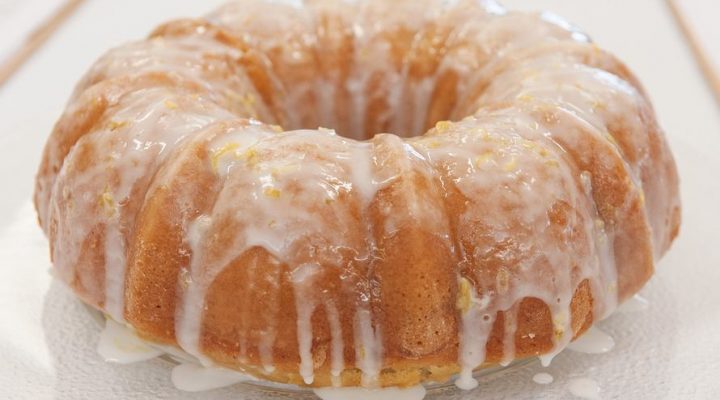 Strawberry and Lemon White Bean Bundt Cake
Directions:
Cake:
Preheat oven to 350 degrees.
Juice and zest lemons, reserving 1 tablespoon of lemon juice and 2 teaspoons of lemon zest for icing.
Grease and flour Bundt pan. Set aside.
Whisk together flour, baking powder, baking soda, and salt.
Using a blender or food processor, puree Lady Cream Peas.
In the bowl of an electric stand mixer fitted with a whisk attachment, cream butter and sugar lightly till fluffy, and slowly add bean puree. Beat on medium speed until butter and beans are well incorporated, about 3-4 minutes.
Add eggs one at a time, beating for 1 minute each.
Slow mixer to low speed, and add half of the dry ingredients. Beat until almost all are incorporated. Add buttermilk and vanilla extract. Beat until incorporated. Add remaining dry ingredients.
Turn off the mixer, and remove the bowl. Use a spatula to fold together, and make sure wet and dry ingredients are well mixed.
Add lemon juice and zest to batter and combine.
Toss chopped strawberries in flour. Add strawberries to batter and combine.
Pour batter in Bundt pan and bake for 45 minutes.
Remove from oven, and cool for 15 minutes in pan; remove cake from pan and allow to cool on cooling rack.
Icing:
Combine powdered sugar, milk, reserved lemon juice and zest, and mix well.
Drizzle over cooled cake.