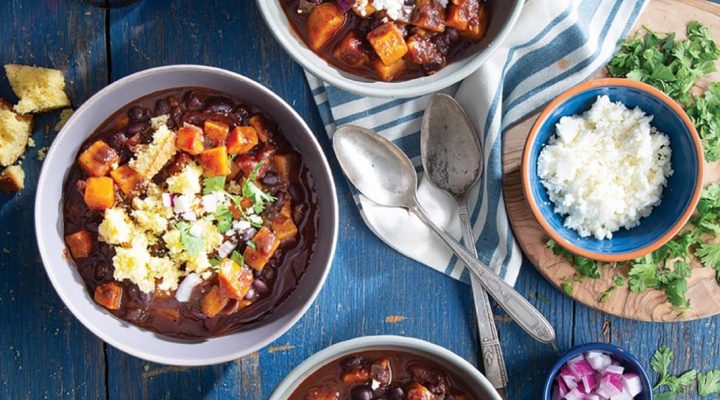 Sweet Potato-Black Bean Chili
Directions:
In a 6-quart slow cooker, add beans, 4 cups water, stock, onion, garlic, cumin, and bay leaf. Cover and cook on high until beans are tender, about 3 hours and 30 minutes
Add sweet potato, tomatoes, chipotle purée, green chiles, tomato paste, oregano, and salt. Cook on high until sweet potatoes are tender, about 2 hours and 30 minutes more. Discard bay leaf. Serve with lime, cilantro, red onion, queso fresco, and cornbread, if desired.
This recipe is courtesy of Taste of the South magazine and was tested by the Taste of the South test kitchen. Camellia Brand is the official dry bean of Taste of the South. For more recipes from Taste of the South, click here.