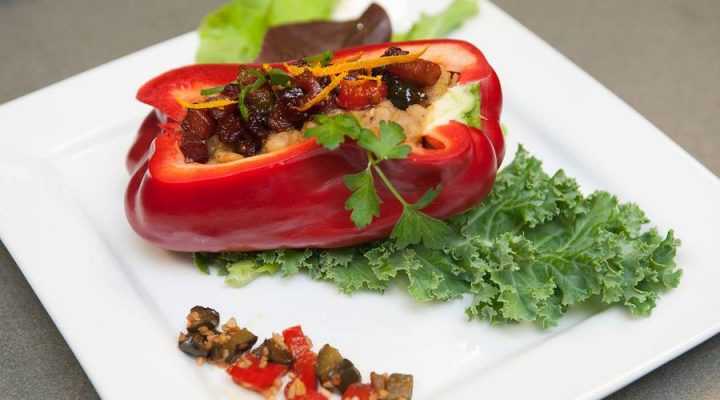 Tasso'd Up Lady Cream Peas
Directions:
In a large pot, cover beans with 1 inch of water. Add salt and Zydeco ChopChop. Cover and turn heat to high.
While beans are coming to a boil, add oil to a skillet and brown tasso, onion, poblano pepper and garlic. When everything is browned, add honey and orange zest, stirring until a glaze covers the mixture. Set half of mixture aside.
Add the other half of the mixture to the beans, turn down the heat, and simmer until the beans are tender, about 2 hours.
Add crushed red pepper flakes, smoked paprika and any other seasonings to taste.
Top beans with remaining tasso mixture, garnish with sliced green onions, and serve with rice or cornbread, or in a halved and seeded red bell pepper.