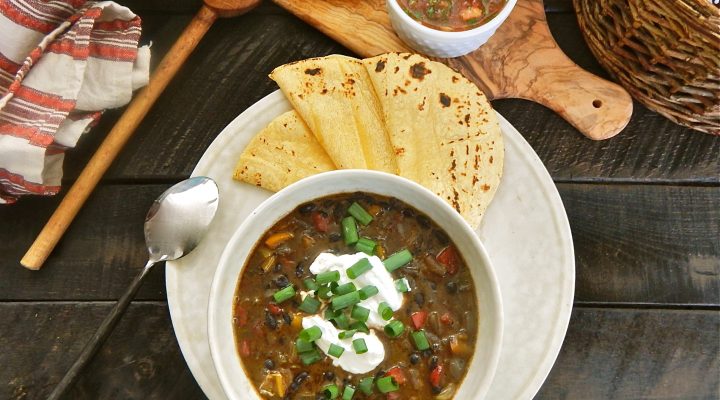 Tex-Mex Black Bean Soup
Directions:
Rinse and sort beans.
Put six cups of water in large pot, cover, and bring to a boil. While water is heating, start step three.
Add butter or oil to a heavy pot over medium-high heat. Add peppers, celery, and onions. Cook until onions are translucent, about 5-7 minutes. Add garlic, cumin, oregano, chili powder, and salt, reduce the heat to medium, and cook for another 3-4 minutes, stirring frequently.
Add beans and boiling water to vegetable and seasoning mixture. Reduce the heat to low, cover, and simmer for 1 1/2 - 2 hours, or until beans reach desired tenderness.
Add vinegar, stir, taste for seasoning, and adjust to your liking.
Serving Suggestions: sour cream, sliced avocado, salsa, chopped cilantro, diced green onions, shredded cheese, corn tortillas or chips.