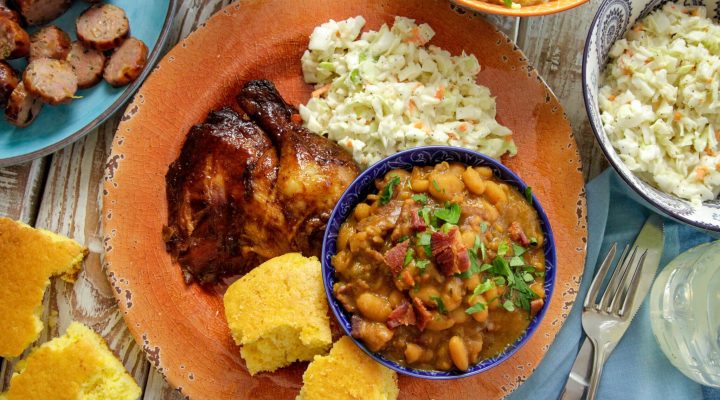 Contributed by
Poppy Tooker
The Best Baked Beans
Directions:
1. Soak the white beans overnight. Drain and reserve.

2. In a large, heavy, oven-proof pot, sauté bacon until cooked, not crispy. Add the onion, celery and bell pepper, and sauté together until seasoning vegetables are translucent.
3. Add beans, chicken stock and garlic. Bring all to a boil, then reduce to a simmer. Cover the pot and cook for 1 hour, stirring periodically and adding water if beans begin to dry out.
4. Stir in remainder of ingredients. Pre-heat oven to 300 degrees.
5. Bake the covered pot for 3 hours.
6. Finish on the stovetop to reduce liquid, if necessary. Adjust for salt and pepper and serve.
Poppy Tooker is a native New Orleanian who has spent her life immersed in the vibrant colors and flavors of her state. She's a cultural ambassador, culinary activist, radio & TV host, author, and cooking instructor. Keep up with her Louisiana Eats! radio show, podcasts and more at www.poppytooker.com.