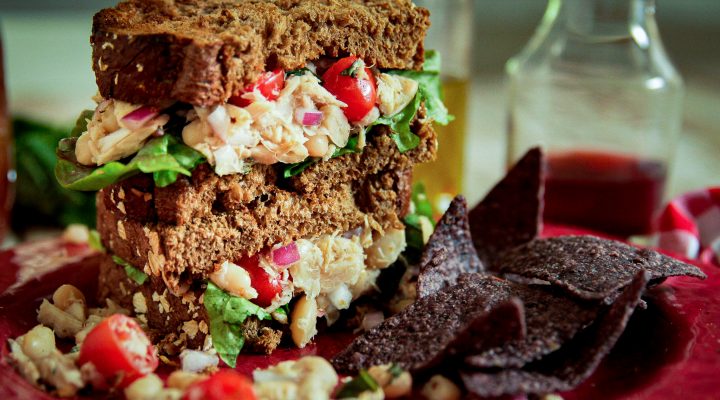 Tuna White Bean Salad
Directions:
Drain the canned tuna and add to a large bowl. Add the beans and stir to combine.
Add chopped red onion and halved grape tomatoes to bowl.
In a separate small bowl, whisk together oil, vinegar, and fresh herbs, and salt and pepper to taste.
Pour over salad mixture, and toss gently. Serve with additional chopped fresh herbs.