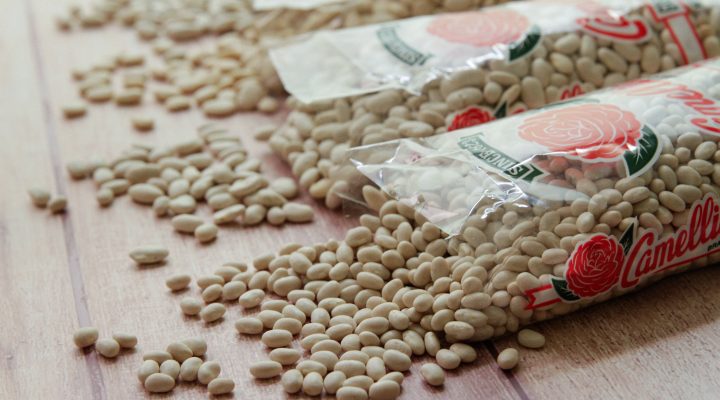 Tuscan Quinoa and White Beans with Chicken Sausage
Directions:
Soak beans in 4 cups of cold water for 6 hours or overnight.
Drain, rinse, and add beans to a medium-sized pot. Cover with 3 to 4 cups of fresh water.
Bring to a boil, and lower heat to a simmer. Allow beans to simmer, partially covered with a tilted lid, for 1 ½ hours or until soft. Stir occasionally, and add water as necessary.
Drain and set aside.
To a large saucepan, add oil. Sauté onions over medium-high heat until soft (3-5 minutes). Add minced garlic, and sauté for an additional 30 seconds.
Add seasonings, quinoa, and broth. Bring to a boil. Cover, reduce heat, and simmer 15 minutes or until liquid is absorbed.
Stir in cooked beans, drained tomatoes, sausage, and spinach or kale. Heat 3 to 4 minutes, or until mixture is hot.
Fluff with a fork and serve.