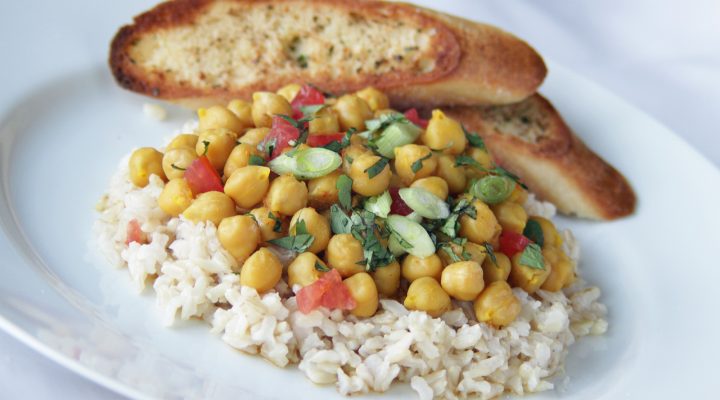 Vegan Garbanzo Bean Curry
Directions:
Rinse and sort garbanzos. (Soak using your preferred method.)
Using a food processor or the bowl attachment of an immersion blender, puree together onions, tomatoes, ginger, garlic, cayenne, cumin, turmeric, chili powder, and salt.
Add the mixture to a slow cooker with the garbanzos and 4 cups of water. Cook on high for about 9 hours, or until garbanzos are soft.
Add green onions, and cook for additional hour on high.
Stir in chopped cilantro and lemon juice. Serve hot, over rice if desired.