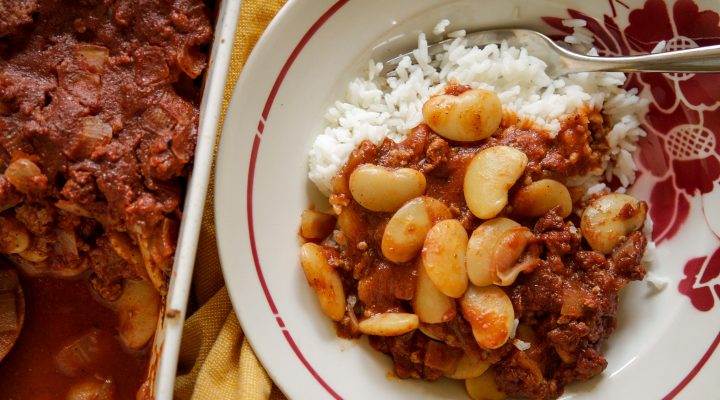 Western Lima Beans
Directions:
Rinse and sort beans. (Optional: Soak beans using your preferred method.)
Add beans to large, heavy pot and cover with water. Bring to a boil; reduce heat and simmer until beans are tender. Drain beans, reserving 1/2 cup of bean liquid. Set both aside.
In a skillet, brown ground beef and chopped onion. Add remaining ingredients to skillet, and stir well. Preheat oven to 350ºF.
Place cooked beans in the bottom of a casserole dish, and cover beans with beef and onion mixture. 
Bake casserole at 350ºF for 30 to 35 minutes.