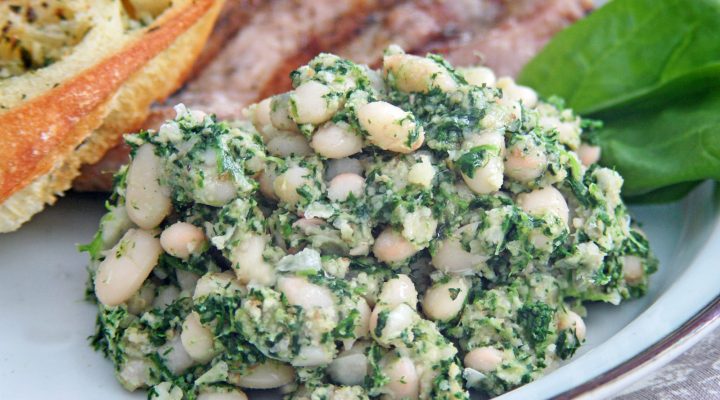 White Beans with Spinach Puree
Directions:
Rinse and sort beans. (Optional: Soak beans using your preferred method.)
In a large, heavy pot, cover beans with water, about 4 cups. Add bay leaf to pot. Bring to a boil, then reduce heat and simmer until beans are tender, about 1 1/2 hours.
Drain beans and set aside, reserving about 3/4 cup of their liquid. Discard bay leaf.
Combine bread crumbs and garlic in a small bowl.
In a separate microwave-safe bowl, heat spinach, and add oregano, thyme, salt and pepper to taste. Purée spinach mixture in a blender or food processor.
Gently combine beans, bread crumbs, spinach puree and reserved bean liquid.
Serve warm.