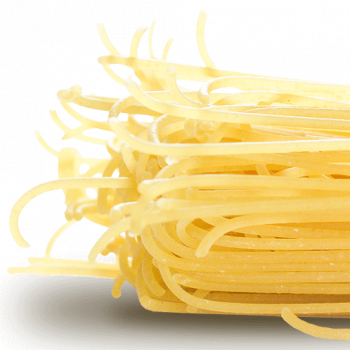 Spaghetti Pasta
A staple food in traditional Italian cuisine. This pasta is described as a long, thin, solid rod of pasta. It can be prepared in a large array of dishes but is traditionally served with tomato sauce, oil-based sauces, meat, and vegetables.
All D'Agostino pasta is made in-house using the "delicate" method developed centuries ago in Palermo, Sicily. Small quantities of pasta are extruded through bronze dies created specifically for each shape. The pasta is carefully looped over wooden rods, straightened, then air-dried in wooden cellars.
No microwaves. No preservatives. No additives. No artificial coloring.
To learn more about D'Agostino Pasta, visit http://www.dagostinopasta.com.