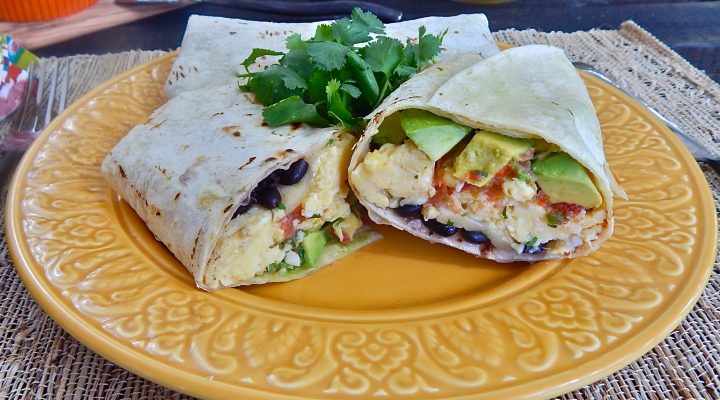 Black Bean Breakfast Burritos
Directions:
Salsa:
Combine the tomatoes, green onions, cilantro, lime juice, jalapeno pepper, 1 clove mined garlic, and salt to taste, together in a bowl until well blended.
Cover and refrigerate until needed.
Burritos:
Warm beans in a saucepan (if they are cold).
Heat oil or butter in a large skillet. Whisk eggs in a large bowl, pour into skillet and scramble. Set aside and keep warm.
Heat the tortillas in oven or directly on gas burner, flipping with tongs.
Spoon beans, eggs, cheese, salsa, and avocado onto flat tortillas. Season with salt to taste.
Roll into burritos.