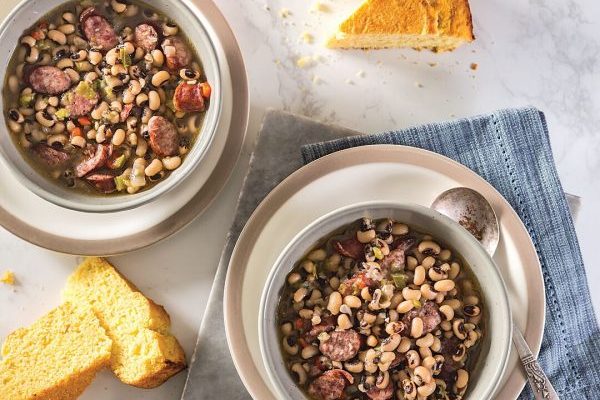 Blackeye Peas and Sausage
Directions:
In a one-gallon zip-top freezer bag, add sausage, onion, peppers, and garlic. Freeze until ready to use or up to 6 months.
In a 7-quart slow cooker, add frozen sausage mixture, peas, broth, 2 cups water, and bay leaves. Cover and cook on high until peas are tender, 5 to 6 hours. Stir in vinegar and Creole seasoning. Store, refrigerated, for up to 7 days.
This recipe is courtesy of Taste of the South magazine and was tested by the Taste of the South test kitchen. Camellia Brand is the official dry bean of Taste of the South. For more recipes from Taste of the South, click here.