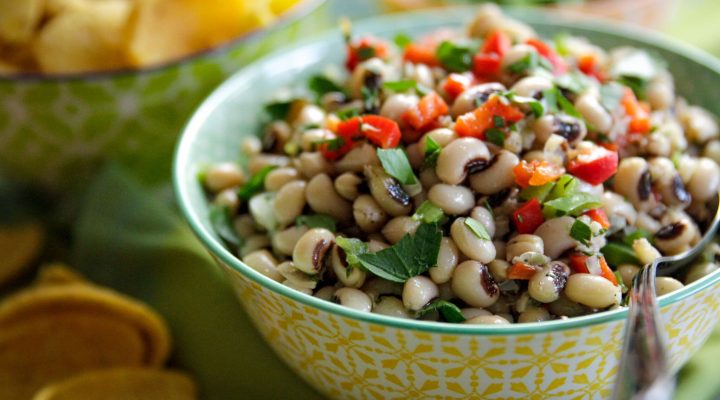 Contributed by
Jennifer Hill Booker
Blackeye Pea Salad
Directions:
In a large bowl, combine the garlic, thyme, parsley, honey, red pepper flakes, salt, black pepper, and cider vinegar.

Slowly whisk in the olive oil. Adjust the seasoning with salt and pepper.

Add the cooked blackeye peas, diced onion, and diced red and green bell peppers.

Mix well, cover, and refrigerate for at least 4 hours before serving.
From Field Peas to Foie Gras: Southern Recipes with a French Accent by Jennifer Hill Booker, photography by Deborah Whitlaw Llewellyn (Pelican Publishing, 2014).

Chef Jennifer Hill Booker is a Le Cordon Bleu-certified chef, cookbook author, reality TV personality, culinary educator, business owner and GA Grown Executive Chef for the GA Department of Tourism and Travel. She weaves her love of traditional Southern cuisine with her belief in incorporating healthy, seasonal foods and her classic French training.