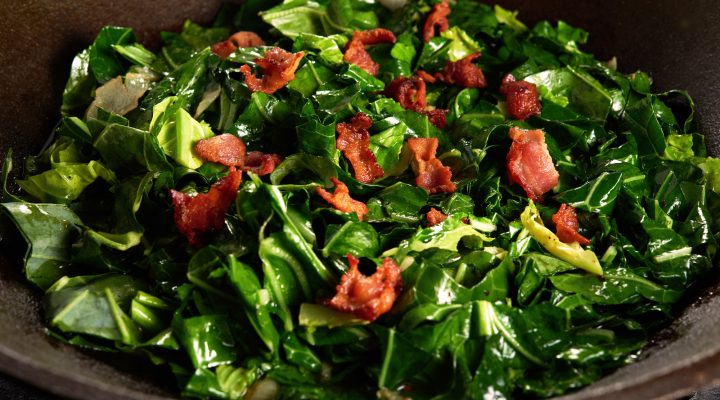 Braised Collard Greens
Directions:
Render the bacon in a large saucepot or Dutch oven, preferably cast-iron.
Remove the bacon and reserve.
Add enough additional bacon fat to equal 1 cup.
Add the onion and garlic and cook until onions are translucent, about 5 minutes.
Add the stock, sugar, vinegar, salt, and pepper. Bring to a boil.
Add the greens, cover and cook until tender, about 1 hour.
Serve topped with reserved bacon.