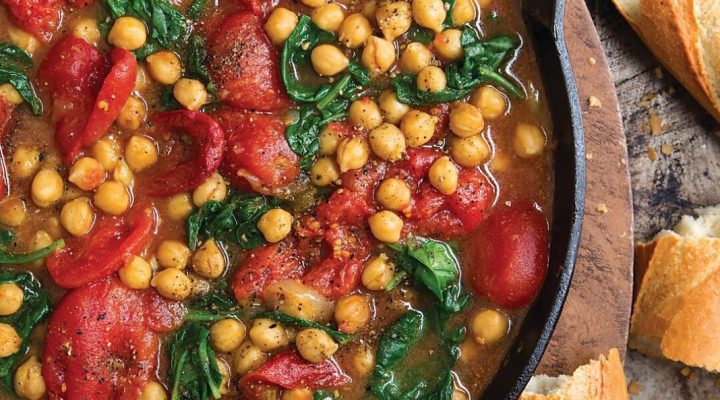 Braised Garbanzo and Tomatoes
Directions:
In a large bowl, combine garbanzos and water to cover by 3 inches. Let stand for 8 hours. Drain.
In a 12-inch cast-iron skillet, heat oil over medium heat. Add onion and garlic; cook until tender, about 5 minutes. Add broth, and bring to a boil. Stir in garbanzos. Reduce heat, cover, and simmer for 2 hours.
Preheat oven to 350°.
Stir curry powder into garbanzos; stir tomatoes into garbanzos. Transfer skillet to oven.
Bake, uncovered, stirring once, until garbanzos are tender, about 1 hour. Remove from oven. Stir in spinach in batches until wilted. Serve with chutney and French bread. Garnish with pepper, if desired.
This recipe is courtesy of Taste of the South magazine and was tested by the Taste of the South test kitchen. Camellia Brand is the official dry bean of Taste of the South. For more recipes from Taste of the South, click here.