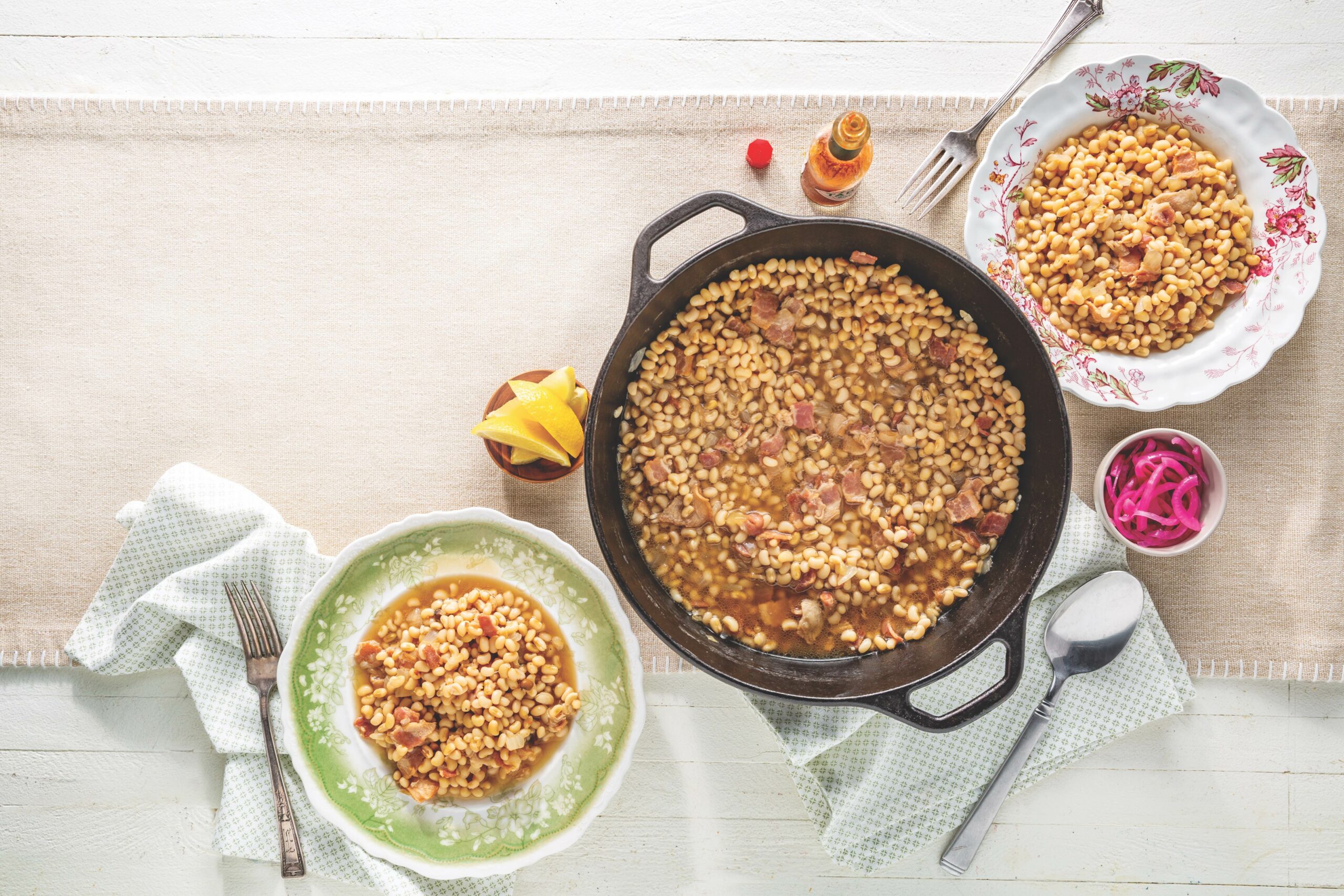 Contributed by
Taste of the South
Braised Lady Peas
Directions:
In a large Dutch oven, cook bacon over medium heat until crisp, about 10 to 15 minutes. Remove bacon using a slotted spoon, and let drain on paper towels, reserving 4 tablespoons drippings in the pot.
Add chopped onion to pot; cook, stirring occasionally, until tender, about 6 minutes. 
Add cooked bacon, lady cream peas, broth, salt, and pepper to pot. Bring to a boil over high heat. Reduce heat to medium-low, and simmer until peas are tender, about 30 minutes. Garnish with pickled onion or shallot, if desired.
This recipe and image are courtesy of Taste of the South magazine.