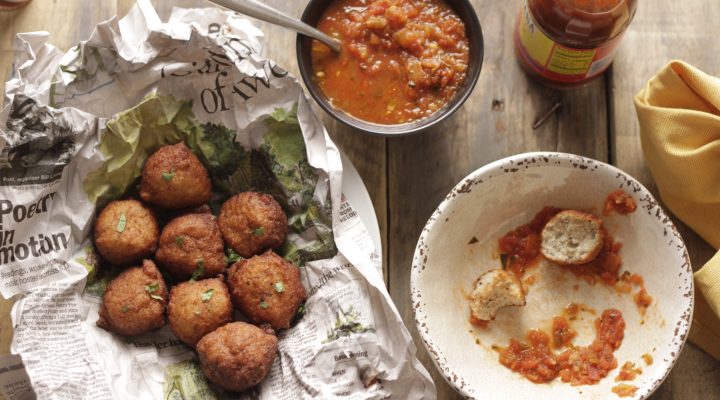 Contributed by
Jessica Harris
Brazilian-Style Blackeye Pea Fritters
Directions:
Soak blackeye peas 8-10 hours or overnight.
When ready to prepare, place soaked blackeye peas in a food processor with remaining ingredients. Process until a smooth, thick batter forms, with no lumps. Add salt to taste. Empty batter from food processor into a large bowl, and aerate it by beating for 2-3 minutes with a wooden spoon.
In a large heavy skillet or Dutch oven, heat at least 2 inches of oil for frying. When ready to fry, stir the batter again, and drop by large spoonful into the hot oil. Allow to brown, turning each fritter once. Continue to stir remaining batter to aerate it before frying.
Drain fritters on absorbent paper, and serve hot with hot sauce, salsa or condiment of your choice.
Makes about two dozen fritters.