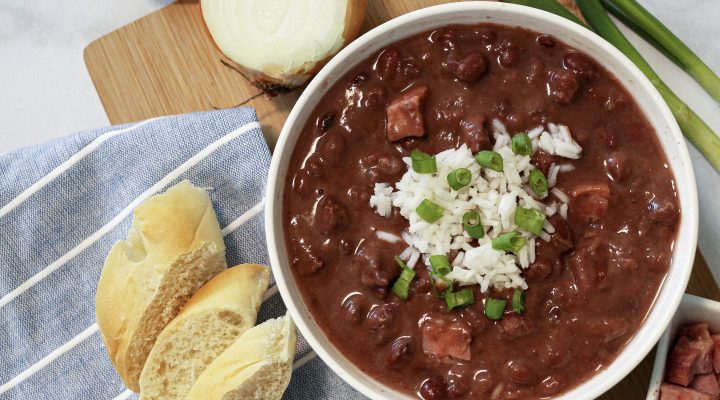 Camellia's Classic Small Red Beans & Rice
Directions:
Rinse and sort beans; soak if desired (soaking Small Red Beans is optional)
In a Dutch oven or soup pot, add water, beans and salt.
Over high heat, bring to a boil for 10 minutes.
Reduce to low heat and simmer; add garlic, onion and bacon and/or ham (if desired).
Cook at a simmer, stirring occasionally, until tender, about 1 1/2 hours. Add water if needed; liquid level should be at least 1/2 inch above beans while cooking.
Serve with hot cooked rice.
Variations:
Use chicken or vegetable broth instead of water.
When reducing to simmer, along with the garlic and onions add 1/2 teaspoon powdered cumin, 1/2 teaspoon Mexican oregano, and 1 (15 oz.) can diced tomatoes with liquid.