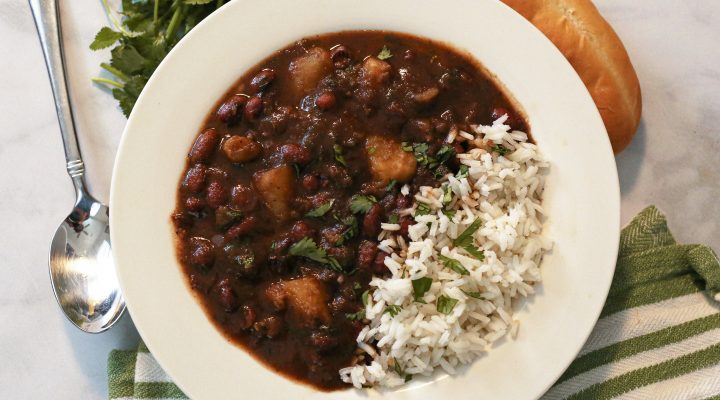 Caribbean Style Small Red Beans & Rice
Directions:
Rinse and sort beans; soak if desired (soaking Small Red Beans is optional).
In a Dutch oven or soup pot, h

eat oil and add onion, garlic, and jalapeño; cook and stir over medium heat until onion is soft and translucent, about 5 minutes.

Increase to high heat, add broth and beans and bring to a boil for 10 minutes.
Reduce heat and simmer, stirring occasionally, for 1 hour or until beans are tender. Add water or broth if needed to keep beans covered while cooking.
Add remaining ingredients and continue simmering on low heat, stirring occasionally, until potatoes are tender, about 20-30 minutes. For extra creamy beans, smash a few spoonfuls of beans against the inside of the pot.
Season to taste with hot sauce and salt.
Serve with hot cooked rice; garnish with chopped cilantro.