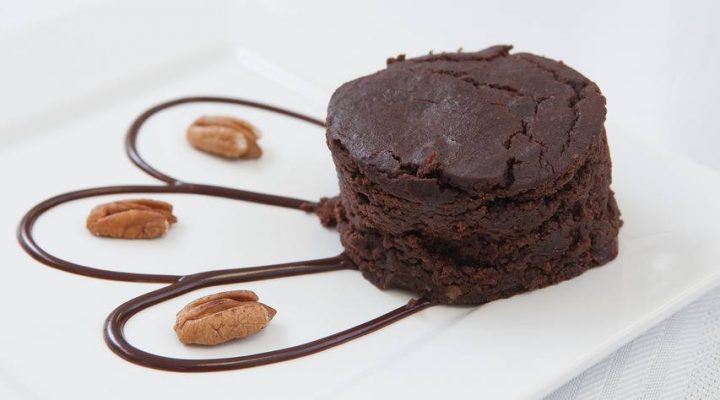 Cherry Pecan Black Bean Brownies
Directions:
Preheat oven to 350 degrees.
Grease a 9x13 inch baking dish with butter.
Put cooked beans, eggs, melted butter, cocoa powder, salt, vanilla extract, sugar and baking powder in a food processor, and process until smooth, occasionally scraping down sides of bowl.
Stir pecans and cherries into batter, and spread evenly into prepared baking dish.
Bake 20-25 minutes, or until brownies start to pull away from the sides of the pan.
Cool completely before cutting and serving.