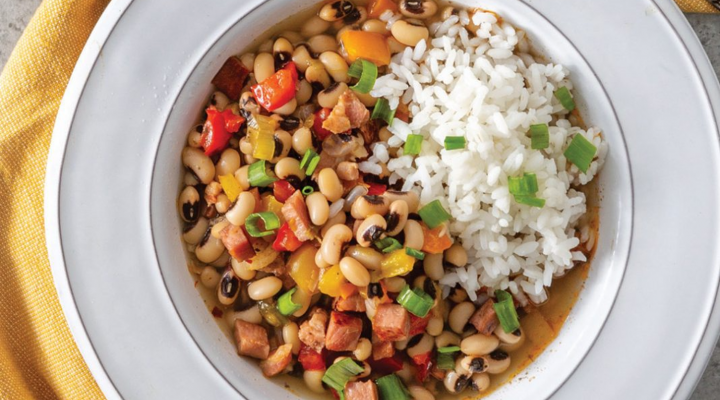 Contributed by
Taste of the South
Classic Hoppin' John
Directions:
In a large Dutch oven, add peas and cover with 8 cups water. Cover and soak for at least 12 hours. Drain excess liquid.
In a large Dutch oven, heat oil over medium heat. Add ham; cook until crisp, 10 to 15 minutes. Add bell peppers, green onion, garlic, Cajun seasoning, and salt; cook until vegetables are soft, 10 to 15 minutes.
Increase heat to medium-high. Add broth, peas, and bay leaves; bring to a boil. Reduce to a simmer and cook until peas are tender and liquid has reduced by half, 45 minutes to 1 hour.
Serve with rice. Garnish with green onions and hot sauce, if desired.