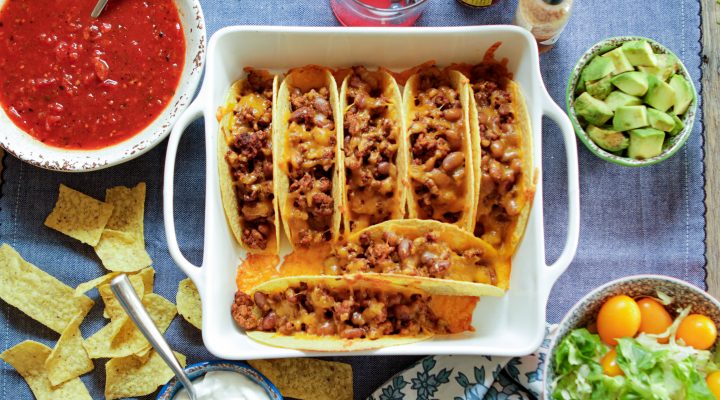 Classic Oven-Baked Beef & Pinto Bean Tacos
Directions:
Preheat oven to 400 degrees. Arrange the taco shells inside a 9"x13" baking dish.
Heat oil in a large skillet over medium-high heat. Add onion, garlic and ground meat, breaking it up with a spoon, and cooking for 5-8 minutes until browned.
Add chili powder, garlic powder, onion powder, oregano, smoked paprika, cumin, salt, pepper, 1/2 cup water and cooked pinto beans, and simmer for a few minutes.
Divide meat & bean mixture among taco shells and top with all of the cheese.
Bake for 10 minutes or until cheese is melted and taco shells are lightly browned. Remove from oven.
Top tacos with lettuce, salsa and sour cream, and serve immediately.