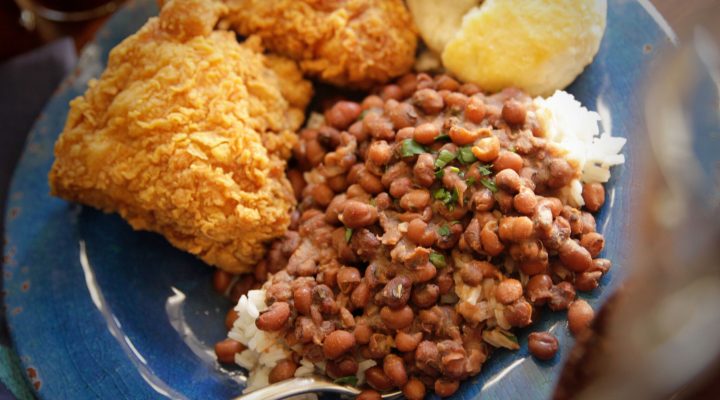 Clayton's Crowder Peas
Cousin Clayton's favorite Crowder Peas have a rich, hearty flavor and a dark pot liquor. Try them over rice, alongside fried chicken and biscuits.
Directions:
Rinse and sort peas.
Cover peas with water, add meat or butter, simmer about 1 hour.
Sauté onion and garlic in butter or olive oil, add to pot with remaining ingredients, cook 1/2 hour or until soft.
Salt and pepper to taste.