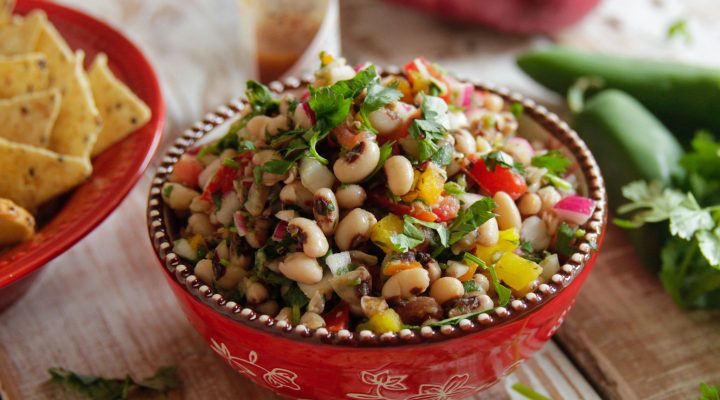 Cowboy Caviar with Blackeye Peas
Directions:
Combine dressing ingredients in a small bowl and whisk together. Add hot sauce to taste.
Combine salsa ingredients in a large bowl and toss thoroughly.
Pour dressing over salsa and mix gently. Cover and refrigerate for at least 1 hour or overnight.
Serve as a side dish or with chips as an appetizer.