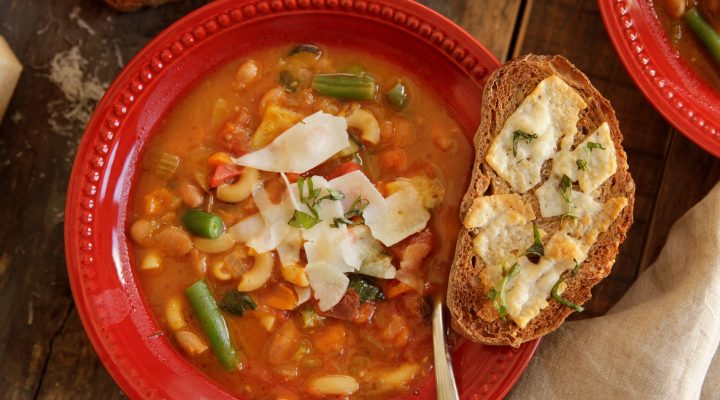 Cozy Minestrone
Directions:
Rinse and sort beans.
Heat olive oil in a large Dutch oven over medium high heat. Add onion, celery, and carrot, and sauté for 3 minutes. Add garlic and cook 1 minute more.
Add broth, water, tomatoes, beans, oregano, thyme, and fennel, and bring to a boil.
Boil for 10 minutes, reduce heat, cover, and simmer 3-4 hours, or until beans are tender.
Stir in pasta, zucchini, green beans, salt, and pepper. Cook 10 minutes more, and serve topped with fresh basil and fresh grated Parmesan.