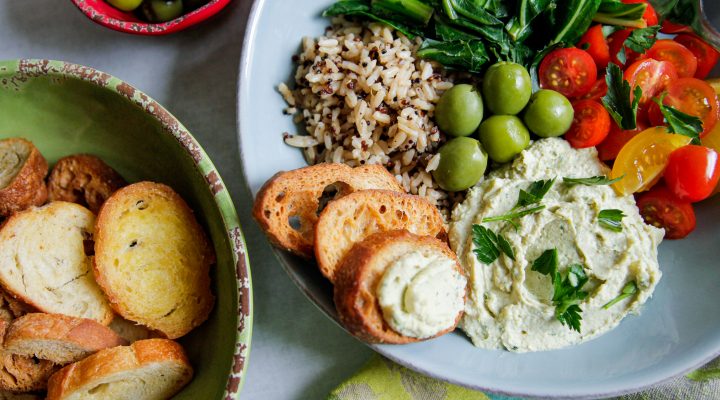 Crostini
Directions:
Preheat oven to 400°. Line a large baking sheet with parchment paper or foil.
Place baguette slices on the baking sheet, and lightly brush each with oil. Sprinkle with salt and pepper.
Bake 8-10 minutes or until golden brown. Allow to cool, and store in an airtight container for up to 5 days.