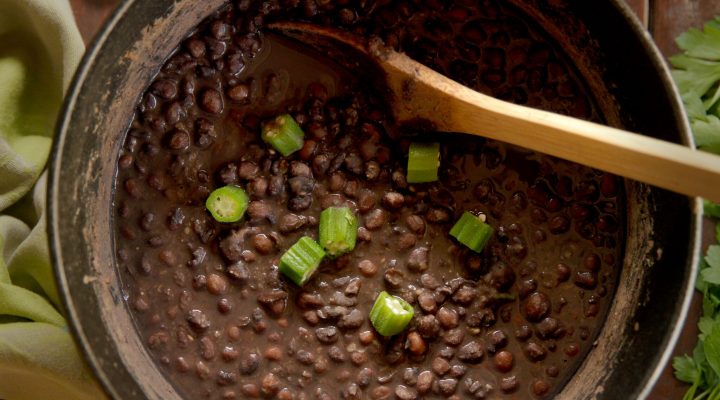 Crowder Peas and Okra
Directions:
Rinse and sort peas.
Put peas in water or broth, bring to a boil, and reduce heat to medium.
Add onion and garlic. Simmer for 1 1/2 hours.
When peas are tender, season with salt and pepper to taste. 
Lay small pod of okra or sliced, frozen okra on top of peas. Cover and simmer until okra is heated through.