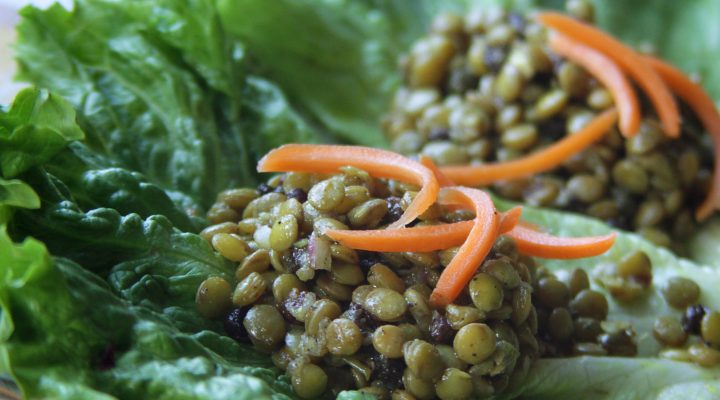 Curried Lentil Salad
Directions:
In a large bowl, whisk together all dressing ingredients and set aside.
Rinse and sort lentils.
Add lentils to a saucepan and cover with water. 
Bring to a boil, then reduce heat to a low simmer. Cook for 20-30 minutes, just until tender. Add water as needed to make sure the lentils are just barely covered.
Rinse and drain well, combine with the dressing, and refrigerate overnight.
At least 2 hours before serving, add the currants, capers and onions to the lentils and mix well. Refrigerate two more hours and serve.