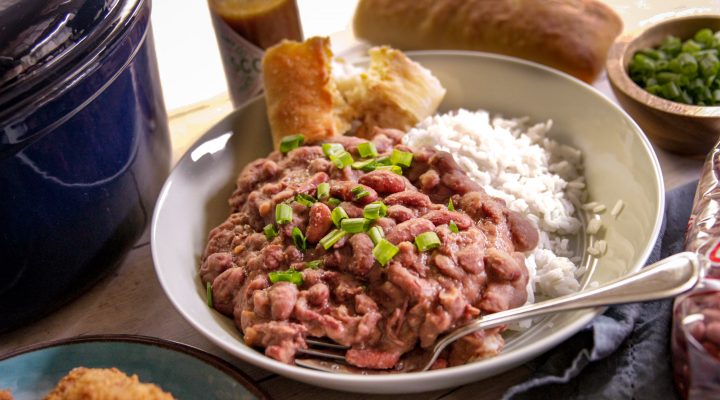 Easy Red Beans & Rice Stovetop
This simplified stovetop recipe uses fewer ingredients and pre-chopped trinity to make cooking red beans & rice easy. Once everything's in the pot and simmering, it's just a matter of stirring occasionally till creamy and delicious.
Directions:
Rinse and sort beans.

To a large pot, add oil and brown sausage or ham for a few minutes over medium heat.

Add pre-chopped trinity and garlic to pot. Cook until the vegetables are soft and translucent, about 5 minutes, stirring occasionally.

Add beans and water or broth to pot and stir well. Bring to a boil, then reduce heat to a simmer. Partially cover pot, and simmer for 1-2 hours, stirring occasionally until beans are soft. Mash beans against the side of the pot for a creamier consistency.

Add salt, pepper, and Creole seasoning or hot sauce to taste.

Serve over hot cooked rice.