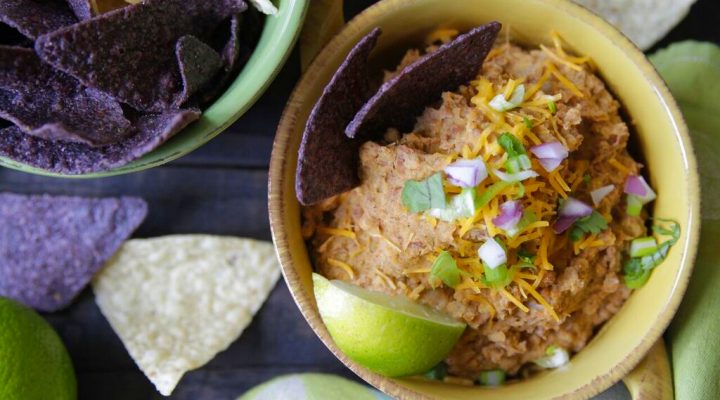 Easy Refried Beans
Directions:
Heat oil in a large pan over medium heat.
Add chopped onion and cook until soft and translucent, about 5 minutes.
Add garlic, cumin, chili powder and liquid smoke, and sauté for a minute or two.
Add beans, and if they are a bit dry, add vegetable broth as needed. Stir and mash the beans with a bean or potato masher, so that they are no longer whole. Continue to mash beans until the consistency is as chunky or as smooth as you prefer. Add more vegetable broth as often as needed during the mashing process.
Add kosher salt to taste, and stir in chopped cilantro.
Serve with tortilla chips and optional toppings.