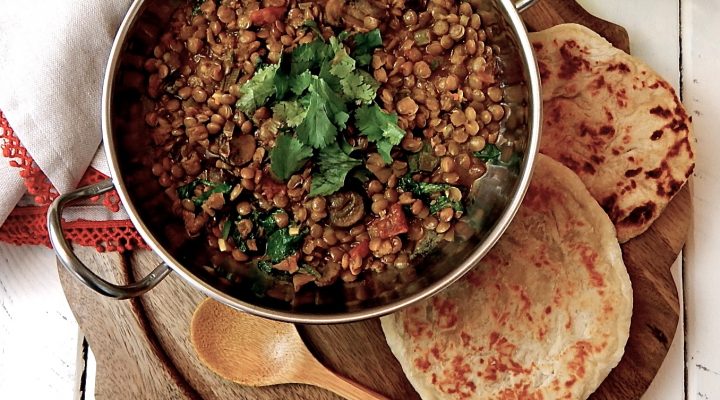 Easy Vegan Coconut Curry Lentils
Directions:
In a large heavy pot, melt the coconut oil over medium heat. Add green onions, garlic, ginger, curry powder, and red pepper flakes; cook for about 5 minutes or until onions have softened and aromatics have released their flavors.
Add the vegetable broth, cover, and bring to a boil.
Add lentils, diced tomatoes, tomato paste, and mushrooms; stir to combine.
Turn down to medium heat, cover, and cook for 10 minutes.
Turn down to low heat, uncover, add coconut milk, then gently simmer for 15-20 minutes, or until the lentils are tender. Season with salt and pepper as needed.
Just before serving, stir in chopped baby kale.
Garnish with chopped cilantro, and serve over rice or with naan or pita bread.