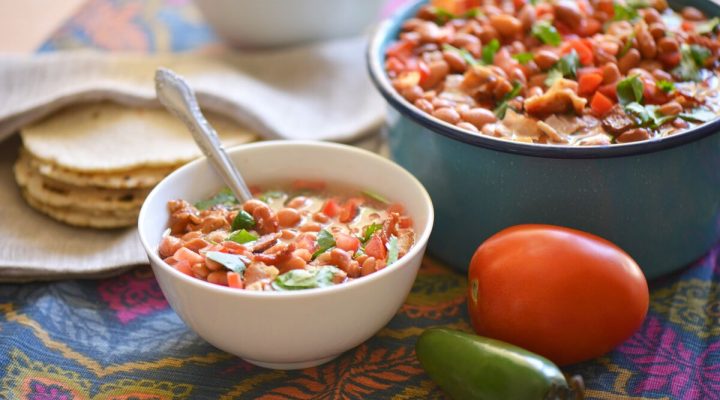 Contributed by
Ericka Sanchez
Frijoles Borrachos (Drunken Beans)
Directions:
Combine beans, water and beer in a large pot; bring to a boil. Reduce heat to low. Cover and simmer for 1 1/2 hours.
Fry bacon and onion in a medium-sized frying pan over medium heat. Cook until bacon is crispy.
Add garlic, salt, Serrano pepper, and bacon and onion mixture to the beans. Simmer beans for 1 additional hour.
Remove beans from heat. Stir in chopped tomatoes and cilantro, and serve with warm corn tortillas.
Ericka Sanchez is the creator and recipe developer at the award-winning www.NibblesandFeasts.com, a bilingual blog created to share traditional Mexican family recipes and modern dishes with a Latin twist.