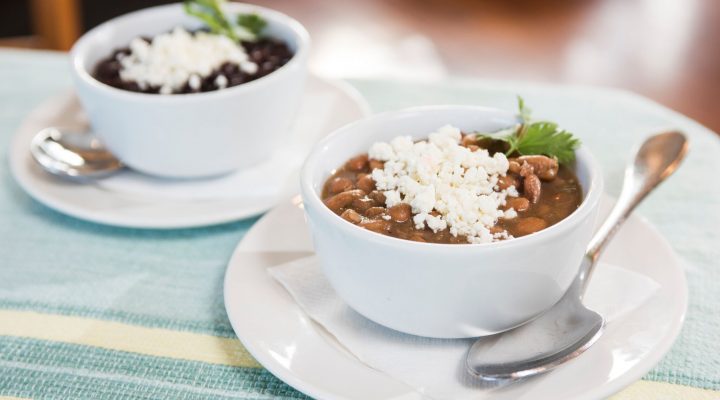 Contributed by
Chef Guillermo Peters
Frijoles De Olla (Mexican Pot Beans)
Directions:
Rinse the beans in cold water and drain.
In a medium pot combine all the ingredients. Bring the water to a boil. Reduce the heat, cover and simmer for 2 hours or until beans are soft.
To get the beans to a creamy consistency, continue cooking for 30 to 45 more minutes or until the liquid gets creamy. Slide the pot cover around 1/4 inch to let steam out and stir occasionally.
Serve with queso fresco as a soup, side dish or cold with green salads or quinoa.
Recipe by Chef Guillermo Peters of Canal Street Bistro, a New Orleans restaurant serving refined global cuisine in the heart of Mid-City.