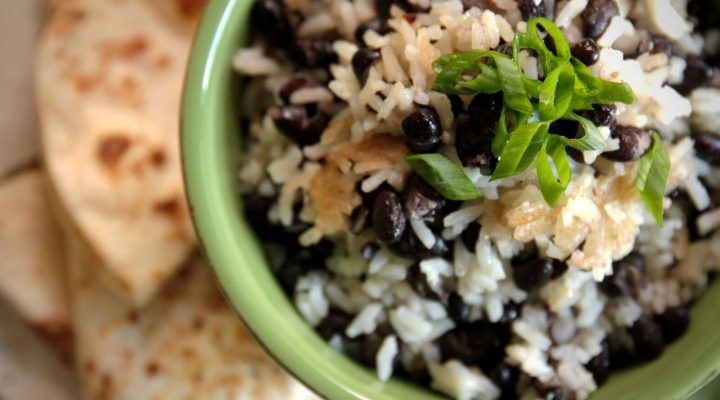 Contributed by
Jessica Harris
Spotted Rooster (Gallo Pinto)
Named for the speckled rooster that it is said to resemble, Gallo Pinto is Central America's entry into the rice and beans sweepstakes, and there are as many versions of the dish as there are grandmothers in the region. In Nicaragua, the preference is for red kidney beans making it similar Caribbean peas and rice. In Costa Rico, black beans predominate, and it is like Cuba's moros y cristianos (black beans and white rice). This is a Costa Rican version that uses leftover rice to create a Hispanic fried rice. Whatever the version, it's a crowd pleaser and easy to prepare.
Directions:
1. In a skillet, sauté the onion and bell pepper in oil, until the onion is translucent.
2. Add the beans and cook for two minutes. Add the rice and cook for three minutes.
3. Add the cilantro, Worcestershire sauce, and pepper sauce, stir well, taste, and adjust seasonings.
4. Cook for an additional two minutes, then serve mounded on a platter garnished with the bacon and minced scallion.
Adapted from Beyond Gumbo: Creole Fusion Food from the Atlantic Rim.