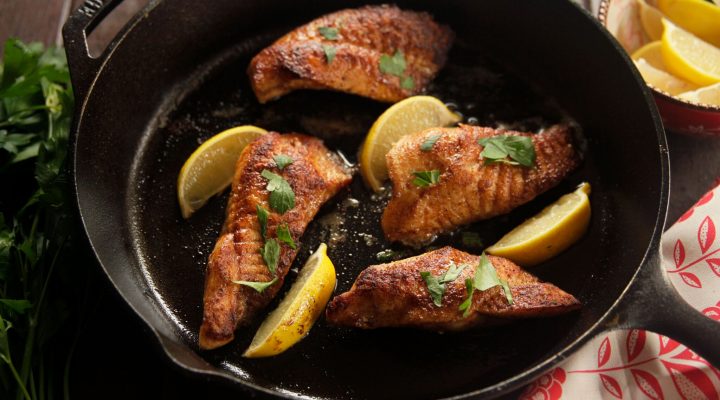 Golden Sautéed Catfish
Directions:
Place the fish filets on a plate, and brush both sides with olive oil. Sprinkle with Creole seasoning and rub in to make sure filets are completely coated.
Heat a large nonstick skillet over medium high heat. When pan is hot, add butter.
Add fish filets and cook for about 4 minutes.* Turn fish over, and cook 4 minutes more, or until fish is flakey when cut with a small knife.
Serve immediately with fresh lemon wedges, alongside Crowder Peas and Okra and Warm Wild Green Salad with Pecan Dressing.
* The general rule of thumb for cooking fish is 10 minutes per inch. Snapper, flounder or tilapia can be substituted for the catfish in this recipe with great results. Adjust cooking time based on the thickness of your chosen fish.