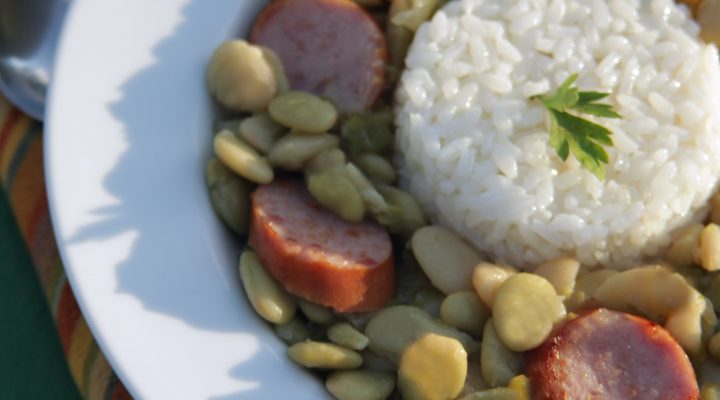 Green Baby Lima Beans and Rice
Directions:
Rinse and sort beans. (Optional: Soak beans using your preferred method.)
Place the beans into a 5- to 6-quart Dutch oven. Add remaining ingredients, excluding the salt.
Bring to a boil, cover, then reduce heat and simmer for about 1 hour, stirring occasionally, monitoring water level and adding more as needed. After an hour, add salt to taste and continue to simmer, covered, until beans are very tender and creamy, approximately an additional 3/4 hour. 
When nearly finished, press beans several times with the back of a large spoon against side of Dutch oven to encourage thickening of the sauce.
Serve over fluffy white rice. Freezes well.