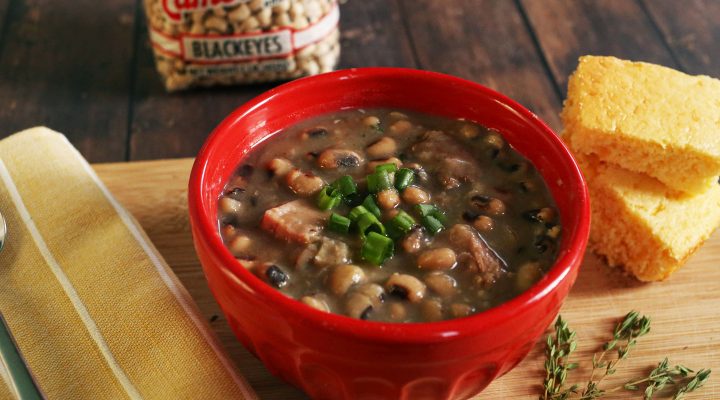 Hayward Family's Blackeye Peas
Directions:
In a large soup kettle over medium-high heat, fry salt pork until golden brown and fat has rendered, about 5 minutes.
Add onions and pepper and sauté until tender, about 5 minutes.
Add peas, chicken broth, and coin.
Bring to a boil, reduce heat to medium-low and simmer, partially covered and stirring occasionally, until peas are fully tender and cooking liquid turns from translucent to opaque, adding water as necessary to keep peas moist but not soupy, about 1 hour.
When peas have fully softened, season generously with salt and pepper and stir in thyme, sage and garlic. Continue to simmer to blend flavors, a couple of minutes longer. Season to taste with pepper sauce, if desired.