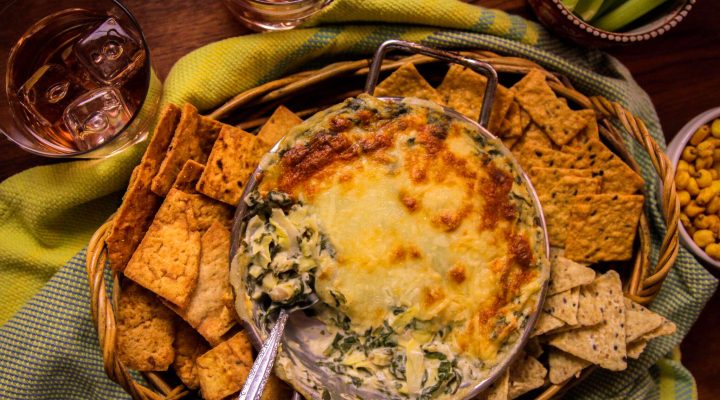 Hot Spinach, Artichoke & White Bean Dip
Directions:
Preheat oven to 450 degrees.
Heat oil in a large skillet, and sauté spinach and basil just until wilted. Drain excess liquid, chop and set aside.
To a blender or food processor, add 3/4 cup of the cooked beans, cream cheese, garlic and bean cooking liquid or chicken broth. Pureé until smooth.
Transfer mixture to a large bowl and gently fold in the remaining 1/4 cup cooked beans, spinach and basil, artichokes, 1/4 cup Parmesan or Asiago cheese and 1/2 cup mozzarella. Add the Creole seasoning, TABASCO® Green Pepper sauce, and salt and pepper to taste. Adjust seasonings if needed.
Spray a 1-qt. casserole dish with nonstick cooking spray, and fill with the dip mixture. Top with remaining 1/4 cup Parmesan or Asiago as well as the remaining 1/4 cup mozzarella.
Bake until brown and bubbly, about 20-25 minutes. Serve immediately with hearty chips and crackers.