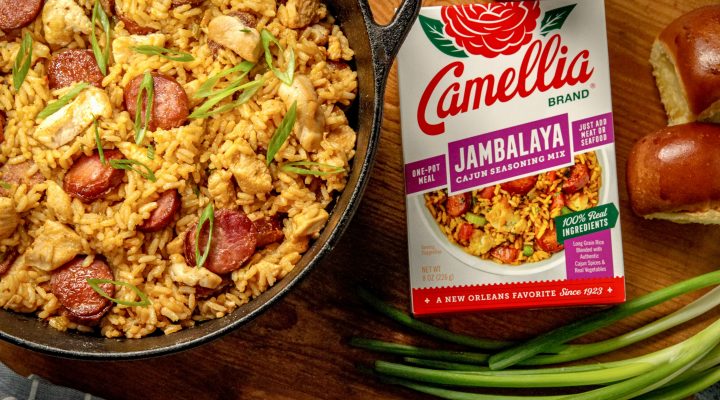 Kitchen Sink Cajun Jambalaya
Directions:
To a large, heavy cast iron pot, add oil and heat. Cook your choice of meats individually over medium-high heat, setting each aside as you go. Scrape up the brown bits that start to stick to the bottom of the pot – they'll add great flavor to the finished product. If using chicken thighs, let rest for a few minutes after cooking, before chopping into small chunks.
Add more oil, and sauté the trinity (chopped onion, green pepper and celery) along with the chopped tasso over medium heat, until vegetables are soft.
Add cooked meats back to the pot (except for shrimp), as well as the Jambalaya Cajun Seasoning Mix.
Add 2 ½ cups water to the pot, stir well, and bring to a boil.
Cover the pot and reduce heat to low. Simmer for 20 minutes, or until all water is absorbed.
If using shrimp, place on top of jambalaya in pot when 5 minutes of cooking time is left.
Remove from heat, fluff rice with a fork, and let rest uncovered for 5 minutes. Serve with chopped fresh parsley.