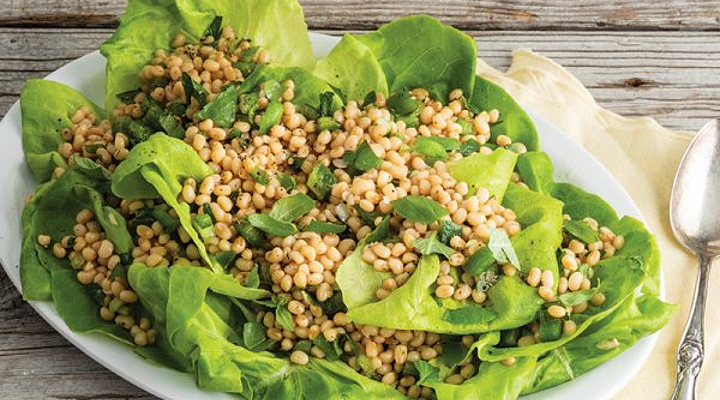 Contributed by
Taste of the South
Lady Pea Salad
Directions:
In a large pot, bring lady cream peas, broth, garlic, and 2 teaspoons salt to a boil over medium-high heat. 
Reduce heat to medium-low; simmer, covered, until lady cream peas are just tender but not mushy, about 1 hour, adding more broth if needed. Drain and let cool.
In a large bowl, combine celery, bell pepper, parsley, basil, vinegar, oil, and sugar. Fold in cooled lady peas; cover and chill for at least 1 hour. Add black pepper and remaining ¼ teaspoon salt. Serve over lettuce. Garnish with basil and black pepper, if desired.
This recipe and image are from Taste of the South magazine.